Friends of Gardner/Parker Insurance:
Your Family and Friends Will Rave About Your Easter Ham!

"Rittberger Meats has smoked our hams for years. Customers simply can't believe how these hams stand apart from any ham they have ever had. If you're looking for the best ham money can buy to grace your dinner table this Easter...look no further!" David F. Newark, Ohio

Nothing duplicates the taste of meat smoked in our authentic 100 year old masonry smokehouse. Our authentic smokehouse uses only real hickory wood that has been harvested locally using sustainable forestry practices. This old-school method gives our smoked meats a distinct rich flavor you simply will not get from liquid smoke and 'modern technology'.

For years smokehouse companies have tried to get us to purchase a new smokehouse with all the latest gadgets. They assure us that modern methods and equipment could increase our profits and speed up our production processes. They can probably do all of those things; but, we have no intention of changing because we know perfection takes time.

If uncompromised quality and true old-world flavor is what you enjoy, then we invite you to try our gourmet smokehouse products today.

What Other's Say About Rittberger Gourmet Hams

"Our Ham was the most delicious ham we have ever eaten. A very fresh taste, full of flavor! Our family loves pork but do not really eat ham very often..." - Randolph and Teresa K Granville, Ohio

"The Christmas ham was really wonderful- very tender, lean and full of flavor. I'm not much of a "ham person" generally, but I loved this. The left over bone helped make an outstanding bean and farro soup as well" - Tim & Emily H. Columbus Ohio

"...the ham and bacon is excellent, it so reminded me of the ham and bacon I was used
too that my Grandfather would raise and butcher when I was a kid. When I took a bite of your ham, I was ah struck at how much it reminded me of his hams. I haven't tasted that in years!" - Deb & Gary, Bellfontaine, Ohio



Old-Fashioned Hickory Smoked Easter Hams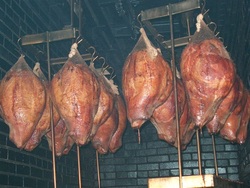 Hams in the smokehouse
Comes complete with a cooking bag and cooking instructions

Average Weight: 16 to 18 lbs. each
Regular price - $79.00. Gardner/Parker customers pay only $69.00

Half Ham 8 to 10 lbs. each

Regular price - $49.00 Gardner/Parker Customers pay only $39.00



Pick up at The North Market,
Hams will be available for Pick up the week prior to Easter 3/25/13 thru 3/30/13.
3182 North Maple ave. (next to Speedway)
Zanesville, Ohio 43701 740-297-8458
Mon-Saturday 9:00AM to 6:00PM
---
Offer Expires March 23, 2013. Call to arrange pick up at the store.


Get My Shocking Free Report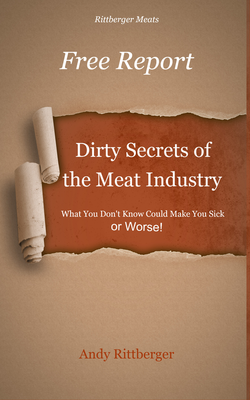 Shocking Free Report
Get the truth on what's really going on in the meat industry.
Click Here now
for your free report!
What's in Your Ground beef?
Is your steak glued pieces?
Are you buying expensive water?
Chemically smoked in 60 seconds..REALLY?
Much, much, more!
---