Rittberger's North Market Located at 3576 North Maple Ave. Zanesville, Ohio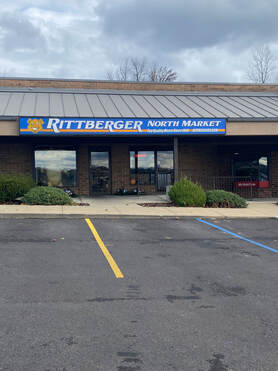 Store Hours: Monday thru Thursday 9AM to 7 PM
Friday and Saturday 9AM to 6PM
Sunday 11 AM to 4 PM
740-297-8458 Option #2

If local top quality meats are important to you then shop the Rittberger North Market. We offer:
· Ground Chuck · Fresh Cut Steaks · Pork Chops & Tenderloins, Chicken Breast, plain and marinated
· Old-fashioned Wieners · Hickory Smoked Bacon · Smoked Turkeys & Hams
· Amish Cheeses, soups, mustards, ketchups, jelly's and jams, Salsas, Amish baked Goods and so much more!

SNAP/EBT Card accepted for in-store purchases


---
Rittberger Market at the Lake Located at 10947 Hebron Road, Buckeye Lake, Ohio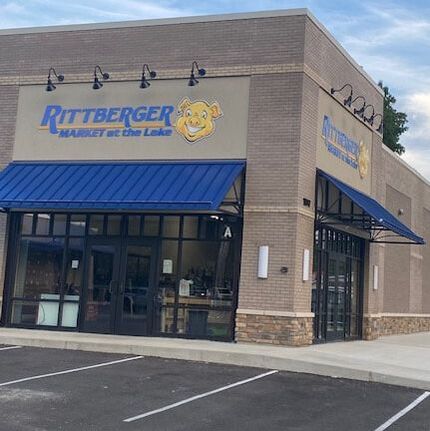 Our newest Market!
Monday thru Thursday 9Am to 7PM
Friday and Saturday 9AM to 6PM
Sunday 9AM to 4PM
740-527-0312
If local top quality meats are important to you then shop the Rittberger Market at the Lake. We offer:
· Ground Chuck · Fresh Cut Steaks · Pork Chops & Tenderloins, Chicken Breast, plain and marinated
· Old-fashioned Wieners ·
Hickory Smoked Bacon · Smoked Turkeys & Hams
High Quality Seafood
· Amish Cheeses, soups, mustards, ketchups, jelly's and jams, Salsas, Amish baked goods and so much more.

---
Scale Haus

NEW, Summer 2014
Rittberger's "Scale Haus"
A Beautiful Rustic barn re-purposed, perfect for your wedding
Book your wedding or event for 2024 now.
We have a couple openings left for 2022 and 2023 is filling up fast, so don't delay!
visit www.scalehaus.com to view some of our past events.
World Class catering available
Call Jennifer @740-819-2309
or Andy @740-819-5866