Welcome FaceBook Friends Download Your Free Report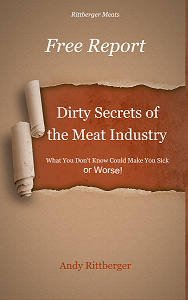 Download your free report!
Dirty Secrets of the Meat Industry - What You Don't Know Could Make You Sick...Or Worse.
In This FREE Report Find Out:
What's in Your Ground beef?
Is your steak glued pieces?
Are you buying expensive water?
Chemically smoked in 60 seconds..REALLY?
Much, much, more!
Get Your FREE Report Here
---
Instant Savings!

Get an instant $5.00 off your Easter ha
m by clicking here
Exp. March 15, 2013
Some of the products you'll find at our store:
Beef Patties, Sausage Patties and Links
Grillers, Hotdogs
Bacon, Peppered Bacon, Canadian Bacon
Ham, Ham Steaks, Nugget Hams
Steaks, Roasts, Ground Chuck
Pork Chops, Roasts
Chicken, whole, Pieces and Sausage
Luncheon Meats, Bologna, Trail Bologna
Ham Salad, Chicken Salad
Farm Fresh Brown Eggs
Honey
Pancake mix, Maple Syrup
Bloomers Candy
Candied Popcorn.
Farm Raised Tilapia Fish
Store Locations and HoursMaple Avenue
3182 North Maple ave. (next to Speedway)
Zanesville, Ohio 43701
Phone -
740-297-8458
Mon-Saturday 9:00AM to 6:00PM
Rittberger Farm
1900 Lutz Lane
Zanesville, Ohio 43701
Phone 740-452-2767